heres one of my load outs, This is my flecktarn load out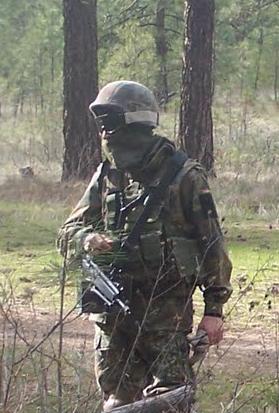 this is my beast echo1 halfway done H&k21 it has a few upgrades to increase compression and reliability and runs on a 11.1 2200 lipo, at 400 fps. and a homemade non electric box magazine that holds like 7,300 rounds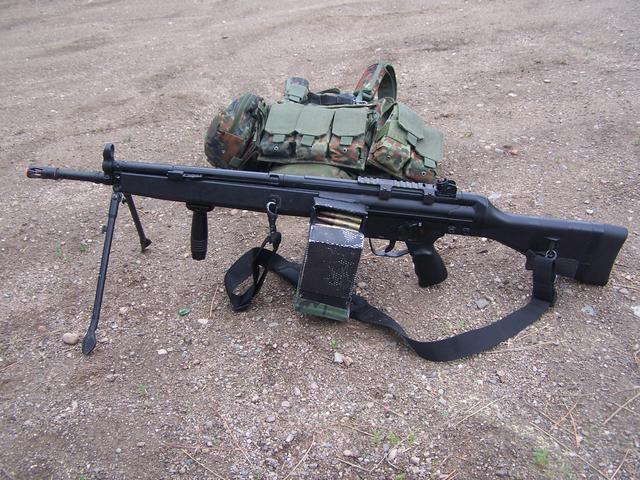 in the first pic if you can see all of it im wearing, nomex balakavla, pasgt helment w/ fleck cover. german issue kevlar flack jacket, with flecktan cira's molle vest over top of it. you can barely see my alta industries knee pads. and of course flecktarn camo.
heres another picture,
im kneeling in front.. with the gun to the back of my head LOL
thats my echo1 g36c. the thing is a monster, everyone calls it the brush cutter because its spitting out like 25-30 rounds persecond. also 11.1 2200mah lipo battery
i also have an echo1 redstar ak47, and i love that thing its rusted a little bit, from the weather in washington. but it looks sweet and shoots amazing.
and i have a custom M4 sopmod i made my self starting with an echo1 m4
i installed a classic army gear box, and ca high torque motor, silent heads and modify steel bushings, and element high torque gears. with a 510mm barrel, extended into the silencer. its deadly quiet and shoots around 450 fps.
i used to have a ton of ca's and tm's.. but i just realized i only have echo1's now.. hmmm lol